Been Arrested or Accused?

I CAN HELP!

Experience Counts





Former Judge





Over 30 Years Legal Experience




Santa Cruz Drunk Driving & Criminal Lawyer
DUI Defense Attorney
Howard M. Van Elgort
2820 Porter Street, Soquel, CA 95073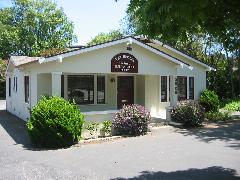 Click for map
Serving Santa Cruz, Monterey & San Benito Counties
(831) 462-4231
FREE CONSULTATION
I have extensive experience in the criminal justice field having been a prosecutor, a public defender in the Federal and State court systems, a Judge and a private criminal defense practitioner. I have handled a wide variety of felony, misdemeanor and traffic cases. My current practice is limited to criminal law cases with an emphasis on the defense of those accused of drunk driving (driving under the influence of alcohol and or drugs - DUI).
In addition, I help clients with cases involving Domestic Violence (spouse & child abuse);filing of online divorce forms; Drugs (possession, use, transportation, and under the influence of controlled substances); Probation Violations; Criminal Threats; Assault and Battery; Child Abuse and Neglect; Theft (including fraud embezzlement and bad checks); Residential and Commercial Burglary; Juvenile Delinquency; and DMV license suspension and revocation hearings.
I aggressively defend those falsely accused, improperly charged, or illegally arrested/searched. Other cases require negotiation and advocacy seeking reduction to lesser charges, lesser punishment, and alternative sentencing such as work release, work furlough, home detention (electronic monitoring), drug and alcohol treatment programs, and sober living homes (SLE).
I serve clients in Santa Cruz, Monterey and San Benito Counties, including the communities of: Santa Cruz, Watsonville, Scotts Valley, Capitola, Soquel, Aptos, Boulder Creek, Ben Lomond, Felton, Davenport, Freedom, Corralitos, Monterey, Pacific Grove, Carmel, Carmel Valley, Marina, Prunedale, Castroville, Salinas, and Hollister.